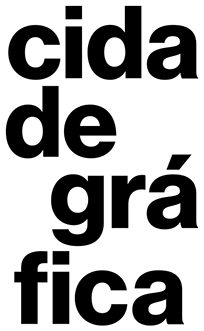 Eduardo Foresti
Sao Paulo (SP)
Arqueologia Afetiva Urbana
[Affective Urban Archeology], 2011
The cold image of an electronic map, in which the city of Sao Paulo is codified into a mesh of street names, serves as a basis for Eduardo Foresti's poster. The designer uses it as a starting point to build an affective map in which the city becomes the background of a deeply personal narrative. This work was produced for the Um Cartaz para São Paulo [A Poster for Sao Paulo] show, which brings together every year posters that celebrate the anniversary of Sao Paulo.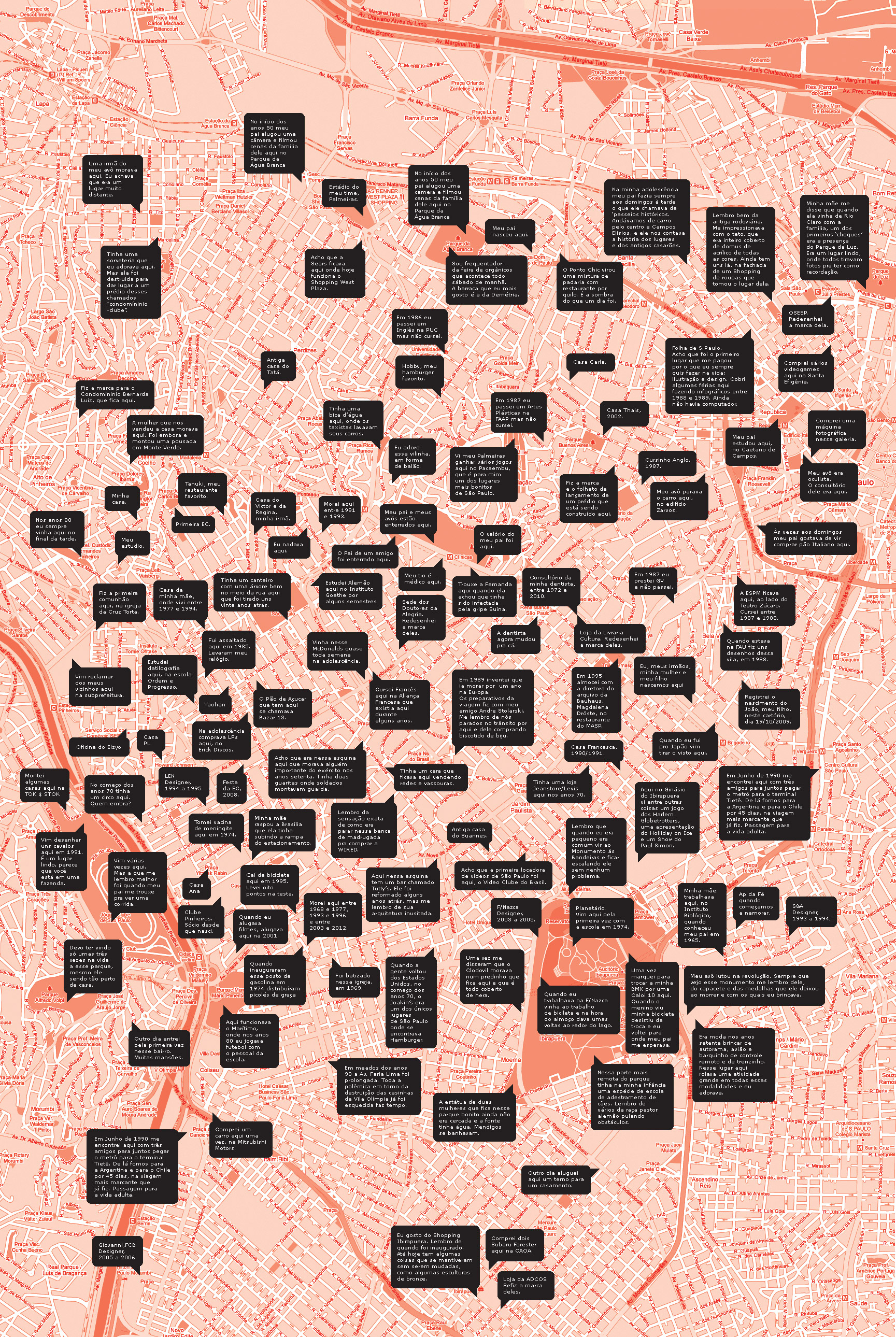 photo: Eduardo Foresti
Eduardo is graduated in architecture and has a master degree in graphic design, his subject of work since 1993. He has worked in design studios and advertising agencies, and now develops projects at Foresti Design, his own studio.