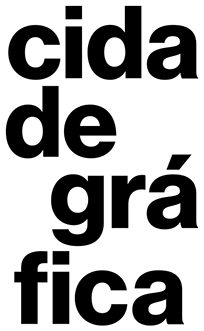 Coletivo Oitentaedois
Sao Paulo (SP)
Junho Manifesto
[June Manifesto], 2014
"The governor of Sao Paulo revokes raise, and subway and train fares are back to 3 Reals," says the TV caption on the fanzine front page. The protests that took place in June 2013 pressured the public transportation authorities in Sao Paulo and raised a number of demands, of which many were inconsistent. The Oitentaedois collective appropriated images related to these demonstrations and, by arranging them for publication, created a broken narrative to tell the development of those events, which had the city of Sao Paulo as a theme, and its inhabitants as characters.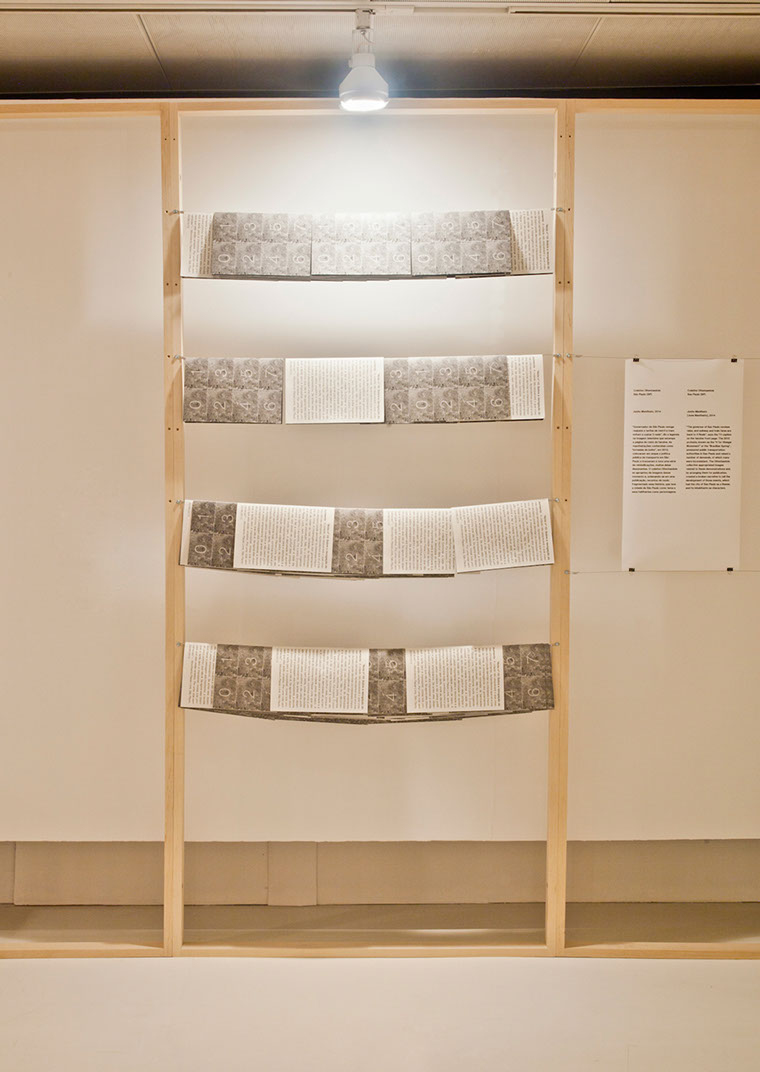 photo: Maíra Acayaba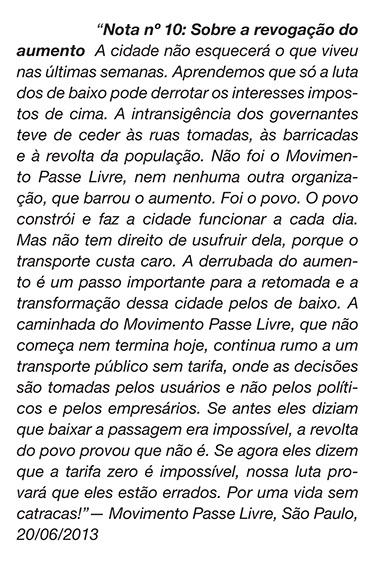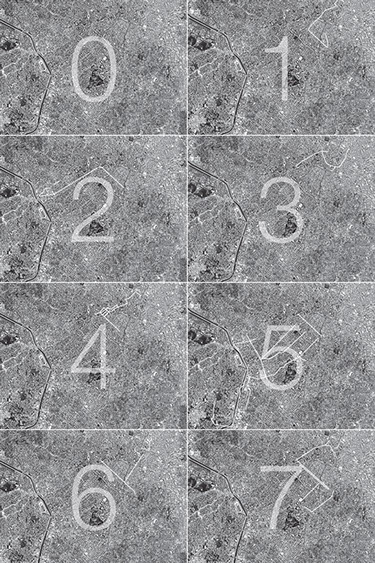 Founded in 2011, Oitentaedois is a group of newly graduated architects and designers. Altogether, they total seven members and one collaborator, with experience in companies such as Metro Arquitetos, Pascali Semerdjian Arquitetos, Pingado Sociedade Ilustrativa, Vicente Gil Arquitetura e Design, Fundação Bienal de São Paulo, Irmãos Campana, Nu Design and Tangerina Entretenimento.