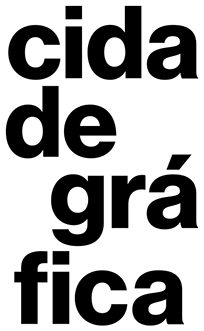 Renata Marquez and Wellington Cançado
Belo Horizonte (MG)
Atlas Ambulante
[Walking Atlas], 2011
This book gathers the stories of six craftsmen peddlers who practice their craft in the streets of Belo Horizonte: Antônio (vendor of biju rolled cookies), Osmar (knife sharpener), Robson (vendor of lollipops), Jefferson (vendor of cotton candy) and Agnaldo and Marlene (seat weavers). The graphic strategies used by Marquez and Cançado to portray these people include the cartographies, where they record the spatial logic of each occupation, the reproduction of images they capture every day, an inventory of their working tools and full-size product documentation.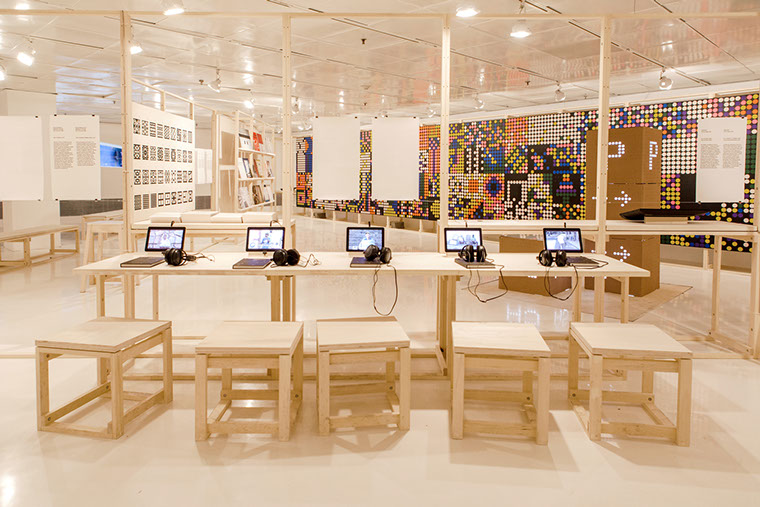 photo: André Seiti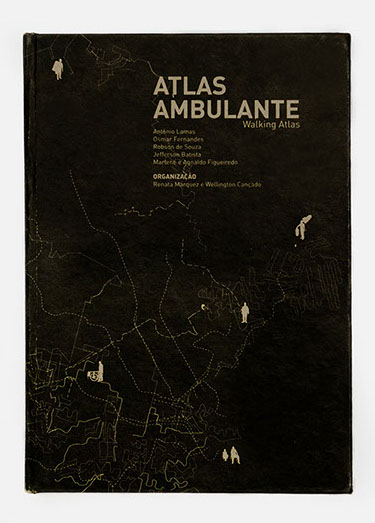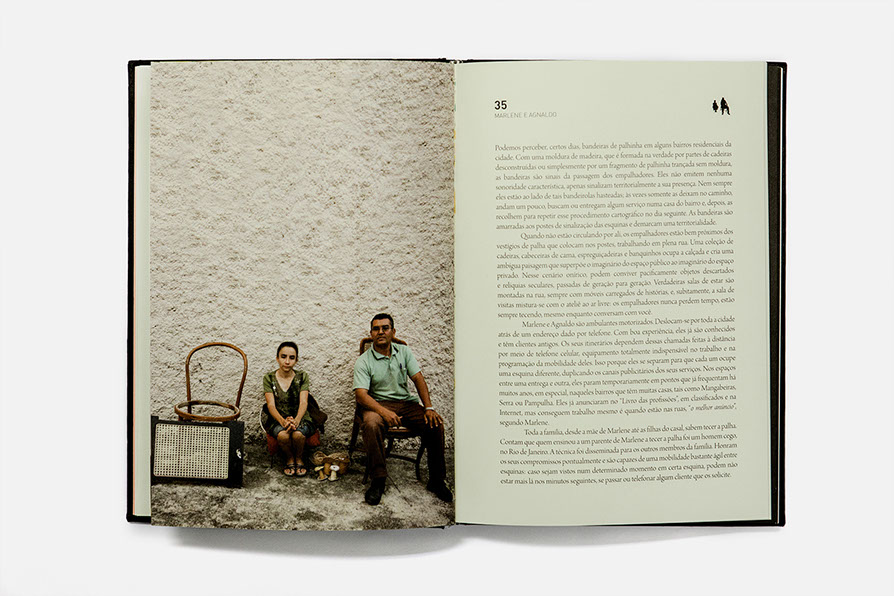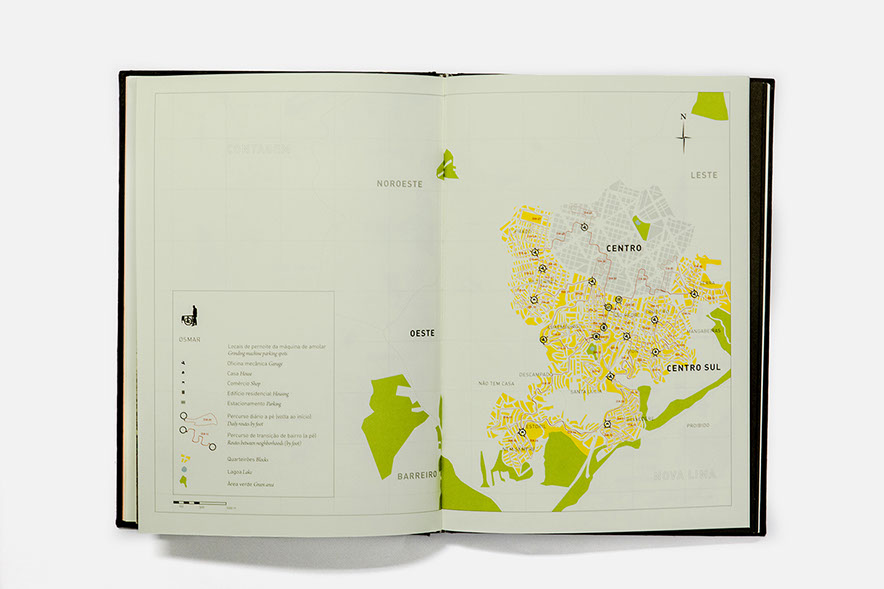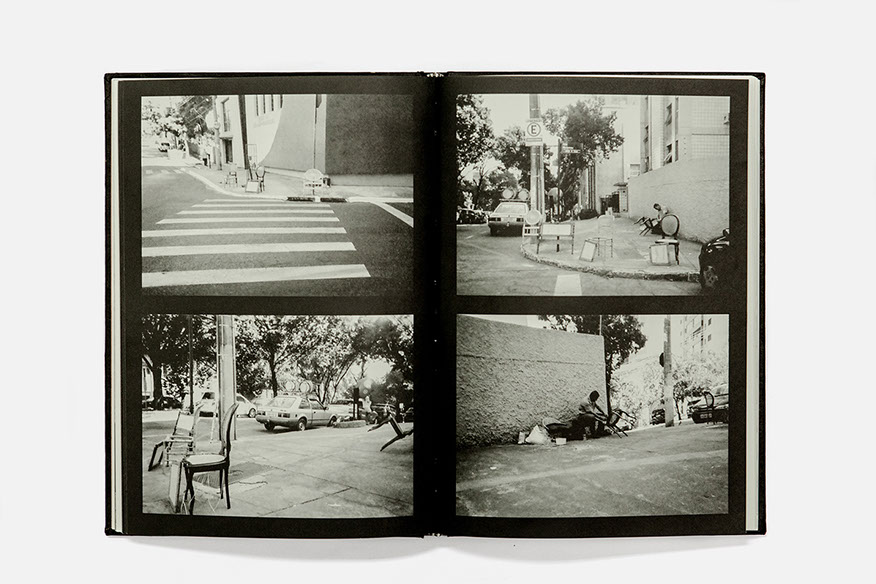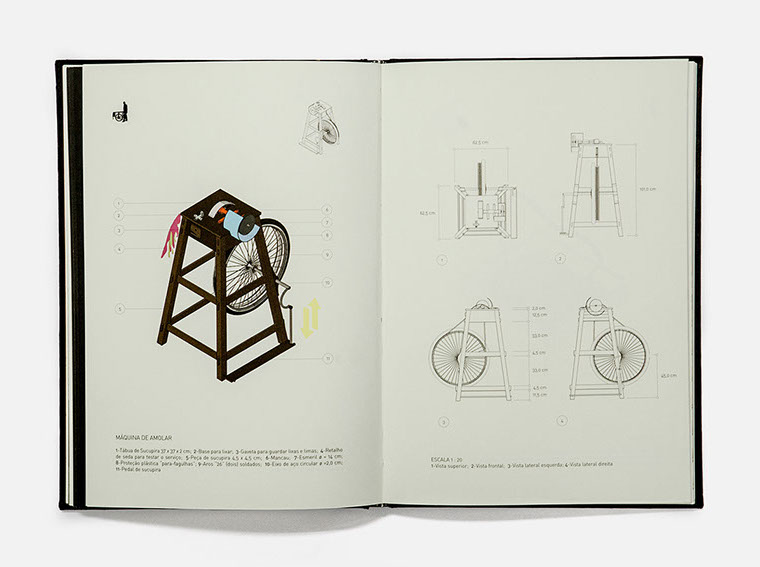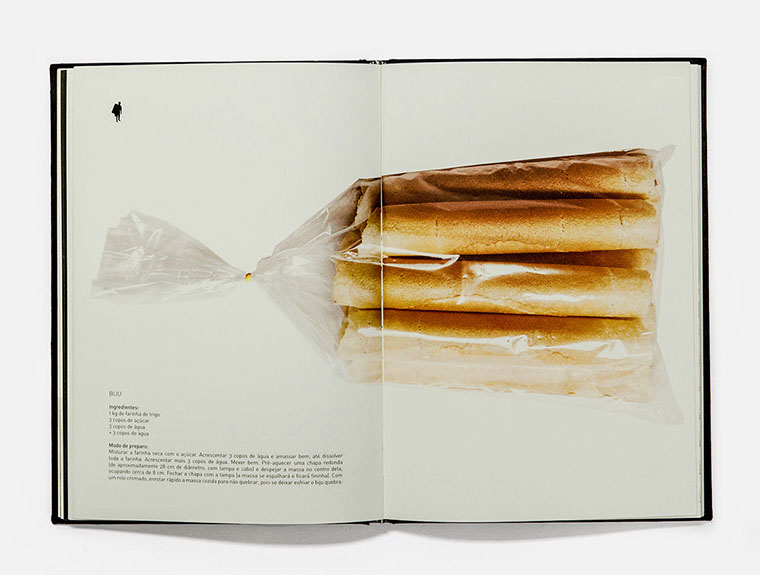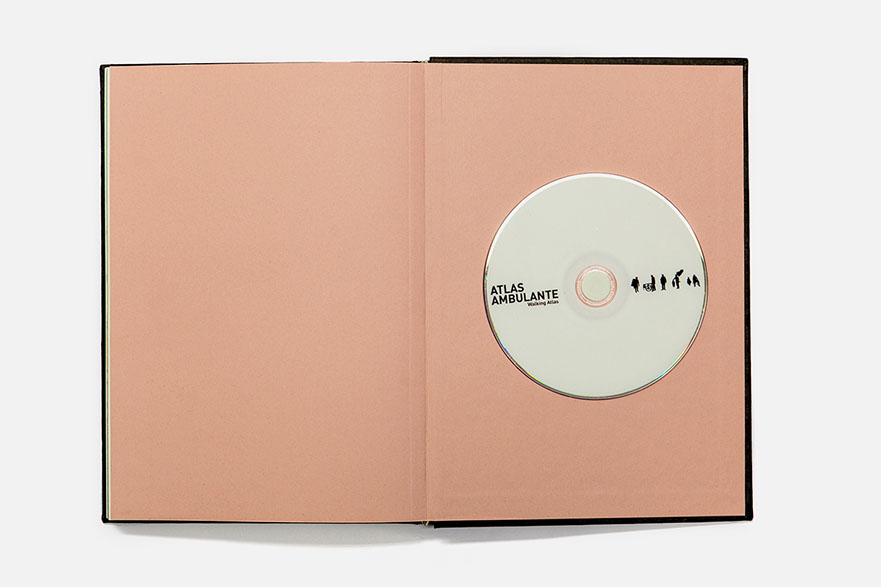 photos: André Seiti
Antônio – Biju seller
Marlene and Agnaldo – Seat weavers
Jefferson – Cotton candy seller
Osmar – Knifes sharpener
Robson – Lollipops seller
[ all content under Creative Commons license ]
Renata has a master on geography and teaches art critical analysis at Universidade Federal de Minas Gerais (UFMG). She was the curator of Museu de Arte da Pampulha, responsible for organizing the book collection of Projeto Arte Contemporânea. Wellington is architect and professor of design and architecture at UFMG. Together, they organized the books Espaços Colaterais, Atlas Ambulantes and Escavar o Futuro, among others. They are the editors of Piseagrama magazine.