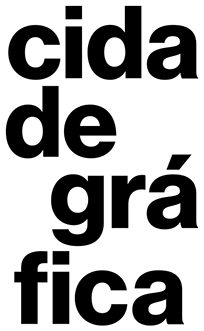 Opavivará!
Rio de Janeiro (RJ)
Eu <3 Camelô [I <3 Peddler], 2009
Faixa de Areia [Sand Strip], 2009
In 2009, the authorities of the city of Rio de Janeiro imposed the "shock of order," a set of rules limiting the scope of vendors at the beaches of the city. As a response to that, Opavivará!, a collective that recurrently implements urban-space-themed actions, created the Eu <3 Camelô campaign. For this, it produced a series of eight postcards and distributed them at the beaches. They showed portraits of street vendors alongside the campaign slogan. Faixa de Areia, a soundscape of the Rio beaches, builds the atmosphere to the discussion advanced by the group.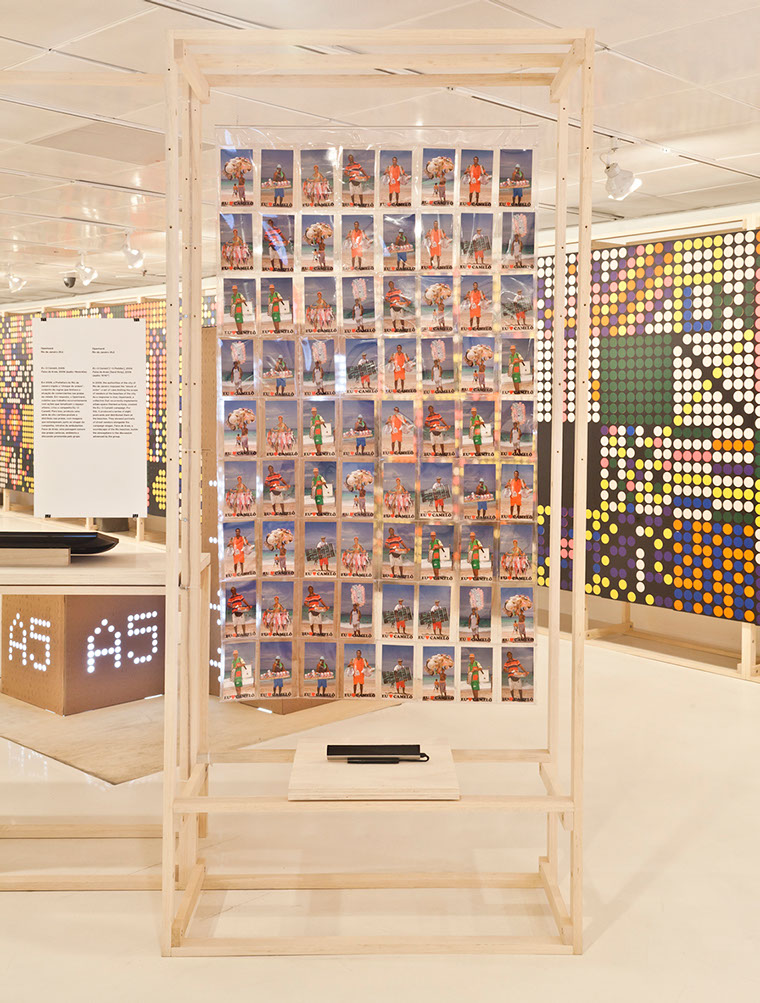 photo: Maíra Acayaba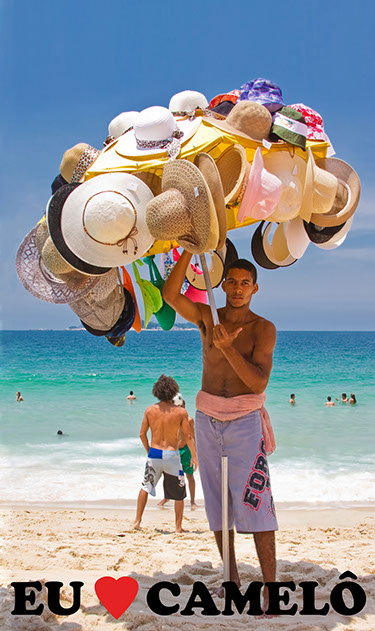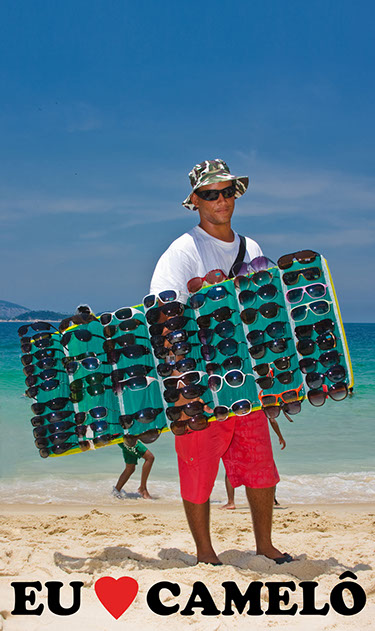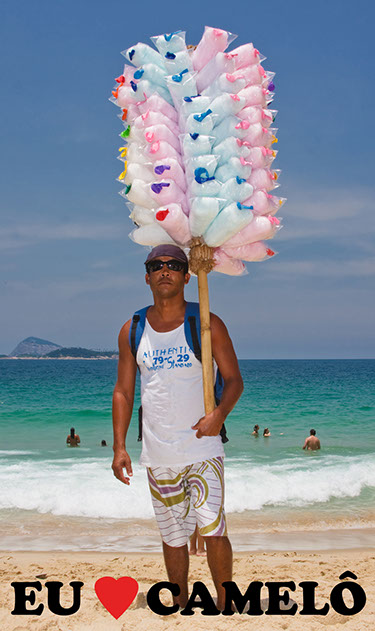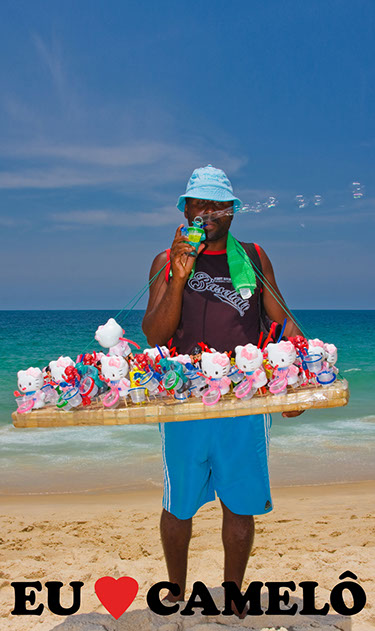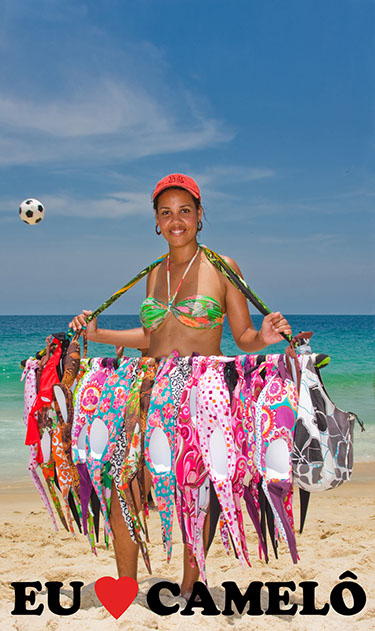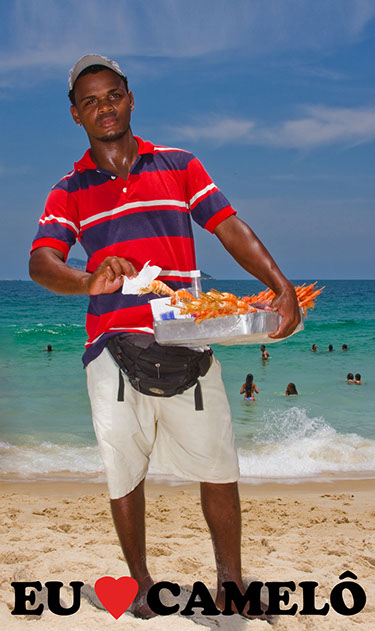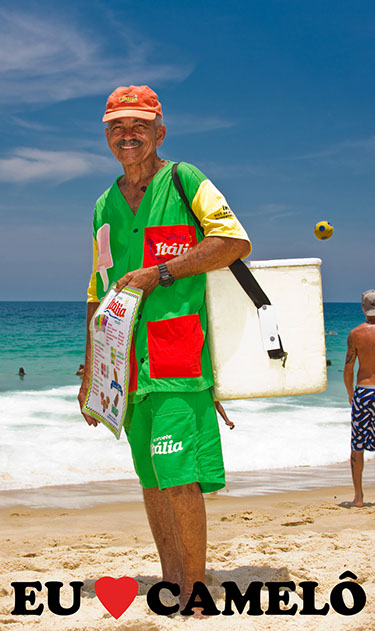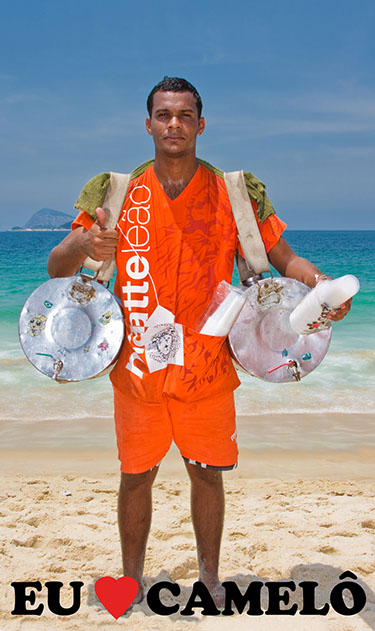 Postcard (front)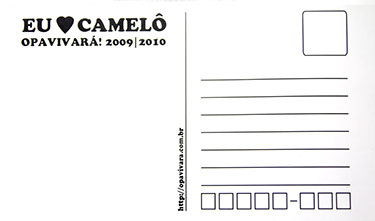 Postcard (back)
Opavivará! is an art collective from Rio de Janeiro. Since its foundation in 2005, the group integrates Brazilian contemporary art world. Its proposal is to execute collective and interactive poetic experiences, in order to generate an artistic and poetic flow and promote the temporary deconstruction of power structures.