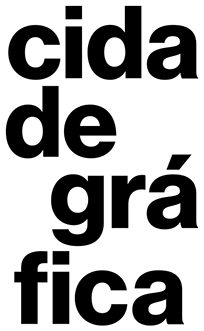 Fernanda Goulart
Belo Horizonte (MG)
Urbano Ornamento
[Urban Ornament], 2014
In her academic research recently published, Goulart built an inventory of wrought iron railings in Belo Horizonte. The basis of this work was pictures of over 4 thousand façades in the old part of the city and resulted in a catalog of ornaments with about 3 thousand vectorial drawings. By covering two fronts, the project documents part of the nearly-extinct urban visual culture and makes this material available for appropriation in new and diverse contexts, thus propagating its existence.
photo: Maíra Acayaba
Artist, designer and assistant professor at Escola de Belas Artes da Universidade Federal de Minas Gerais (UFMG), Fernanda has graduated in visual arts, has a master degree in social communication and doctorate in architecture and urban planning. In her artistic career, it is to stand out the solo exhibition Nada que Você Não Queira, at Cemig's Galeria de Arte, the video Alugo-Me, at 15o Festival Internacional de Arte Eletrônica Videobrasil, and the artwork Para Entender a Arte.